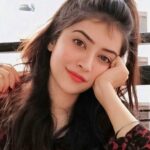 Savannah Jacoby is a IT professional who has involved in the web development for over a decade. She specializes in Search Engine Optimization – SEO, B2B and B2C businesses, usability and user research.
She lives and plays in 11 Border Drive EAST WAGGA WAGGA NSW, where she's the Senior Expert at Total Online Solution, a SEO expert company that focuses on businesses online development.
You can contact her for further information about here.