Benefits of Facebook Business Page
Before you jump in on the steps to creating a facebook business page, you need to know the benefits that come with creating a business page on facebook.
Are you ready, Alright.
Ability to create a facebook advertisement campaign.
Facebook ad is used by companies to create brand awareness and drive traffic to their website among many other reasons.
Facebook reported $16.6 billion in the last quarter of 2018 from ads revenue.
That's a huge number. That means facebook ads are really efficient and that's why advertisers use the platform to grow their businesses.
Without a business page, you can't run an advertisement on facebook.
Organic reach.
A business page gives you the opportunity to share business specific articles and videos which will generate likes, shares, and comments.
The Facebook page will allow your content to be shown to users who comment and like your post.
This is called organic reach.
The more popular your brand becomes the more organic reach you will get.
The benefit here is that when people share your post it gives your business an opportunity to be seen by the friends of that person even if they didn't like the page.
Call to action
Facebook allows you to use a call to action to engage with your visitors when they land on your page.
With a business page, you can ask your visitors to take action on your page.
I will throw more light on this later under optimization of your Facebook business page.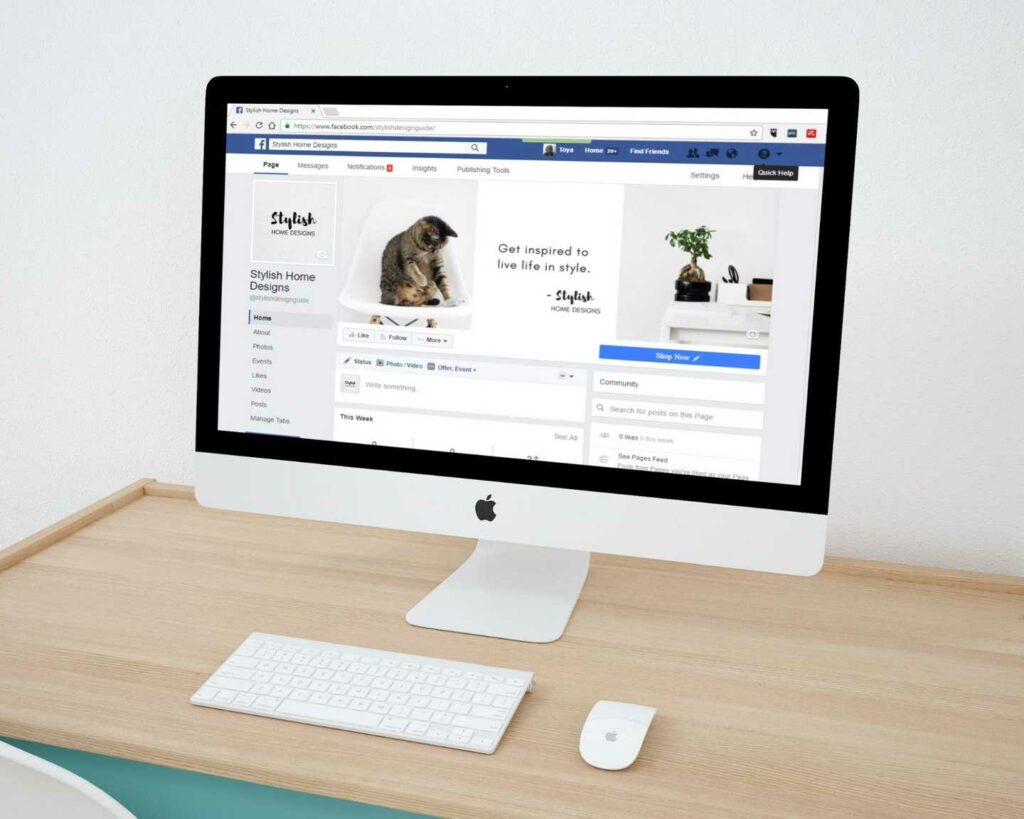 Set up an event
With your business page, you can set upcoming events and ask your followers to attend.
If you are using your personal account you won't be able to schedule events.
You can set up a webinar, live presentation etc with your business page.
Create an online store
This is a benefit that can increase your sales and revenue.
Displaying your products and services on facebook business page is a great way to let your followers know about your products and services and eventually they will buy from you.
You can also advertise your products and services right from your facebook business page to gain more audience.
Build a community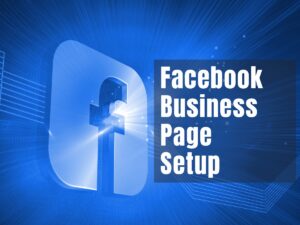 Building a community is a great way to build brand and trust.
You can build a community to share your business culture and values.
Member of the community can contribute and share your content.
This will lead to a viral effect for your brand if managed properly.
Start a group
Another benefit of a Facebook business page is that you can create a group solely about your business and invite others to participate.
Make sure that the group shares educational content to give people value.
Truth be told, if you aren't giving value, people will leave the group.
Ask for reviews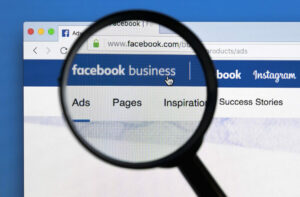 As a business owner, a review is a way of recommending others to buy from you.
You can ask your followers to drop a review for you.
This will give prospective clients or customers confidence to do business with you without worries.
How to Create a Facebook Business Page
To get started, you must have a Facebook account. If you don't have one you can sign up for free right now.
I will wait for you to finish signing up.
Ok, welcome back.
#1 facebook business sign up
The first step is to hover to the panel on your left and go to pages.
You can also create it by visiting facebook business and create a new account from there.
When you click on pages it will open a new page.
This page shows you the current pages you have.
But in this case, we want to create a new page.
Next hover to "create page" like in the diagram below.
On this page, you will be given two choices to choose from. Make sure you select business or brand.
In the first tab, type in your business name
In the second tab type in a category that matches your business and selects from the drop-down. Eg digital marketing.
Immediately you select your category, a new book will be open for address and phone number.
Fill in the details appropriately.
For privacy purpose, you may select how facebook will display your information.
Please, when you are done click continue.
Your account is almost ready.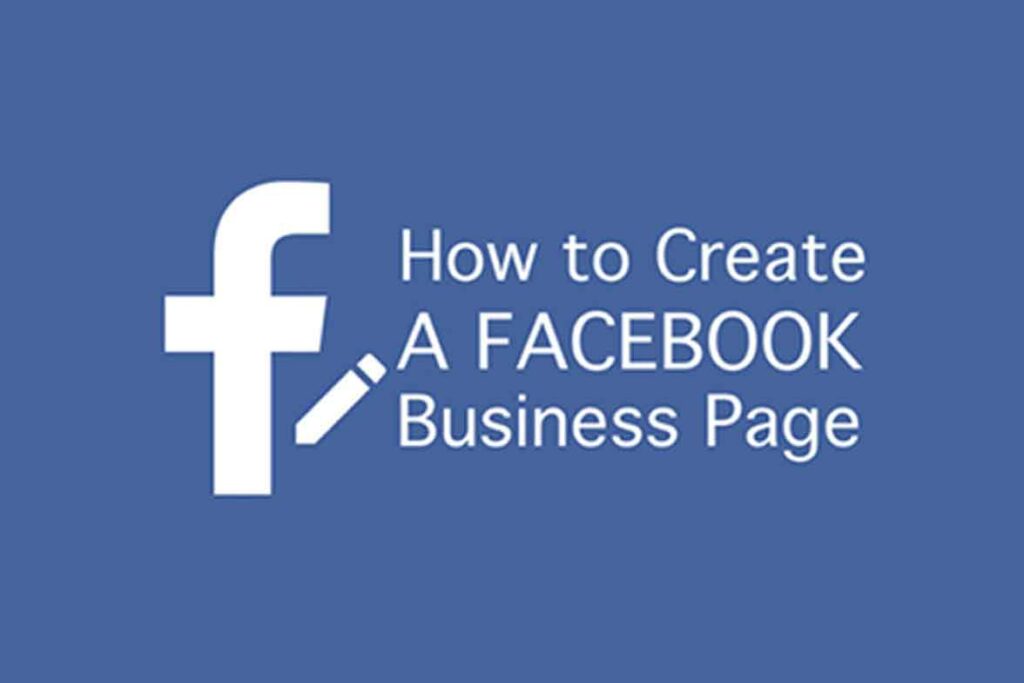 #2 Add your facebook profile picture
The next task will be to upload your profile picture.
Remember that a picture speaks a thousand word.
Make sure you select a picture that is visually appealing.
If you are a local business, use a nice square image that represents your signature.
If you are a celebrity, you can use your personal picture and if you want to appear corporate a logo will do the trick.
#3 And a facebook cover picture.
A cover picture is a banner that draws attention to your page.
Make sure the image you use for your cover picture clearly spells out exactly what your business is all about.
You can also include text in your cover image to tell them to take action on your page.
Hurray!!! your facebook business page is live and ready to rock.
You can start enjoying the full benefits of having a business page as stated above.
#4 Explore your business page
Facebook will prompt you to go for a tour so as to understand the navigation of the page.
I'll strongly recommend you to go for the ride.
Unless you're familiar with it you're welcome to skip.
#5 Include a Facebook business username
At this point, you are good to go. But you don't want to present a half baked bread for your customers to see or do you?
Take that extra step and create a username that represents your business.
A good rule of thumb is to use your business name.
#6 Add a description ( make it concise and sweet)
Make it easier for people to know what your business page is all about.
Add a short but sweet description explaining why you are in the business.
A good description tends to attract the right buyer persona to like and engage with your page.
#7 Complete your about section
People will want to know what you do.
I will recommend you take your time to write detailed information about your business.
Facebook will present you with a form that looks like this.
Customers might want to know what hours you open for business and that information will be found in the about section.
To get started, click the about page tab
Fill the necessary information and save it when you are done.
#8 Start engaging and promoting your page.
Pwwew!!! That was quite a task. Now is the time to invite your family and friends to like your business page.
You can also use other media to promote it like your website and other social media platform.
And if it's within your budget you can also use Facebook advertising to promote your page.
This will give you larger reach and engagement.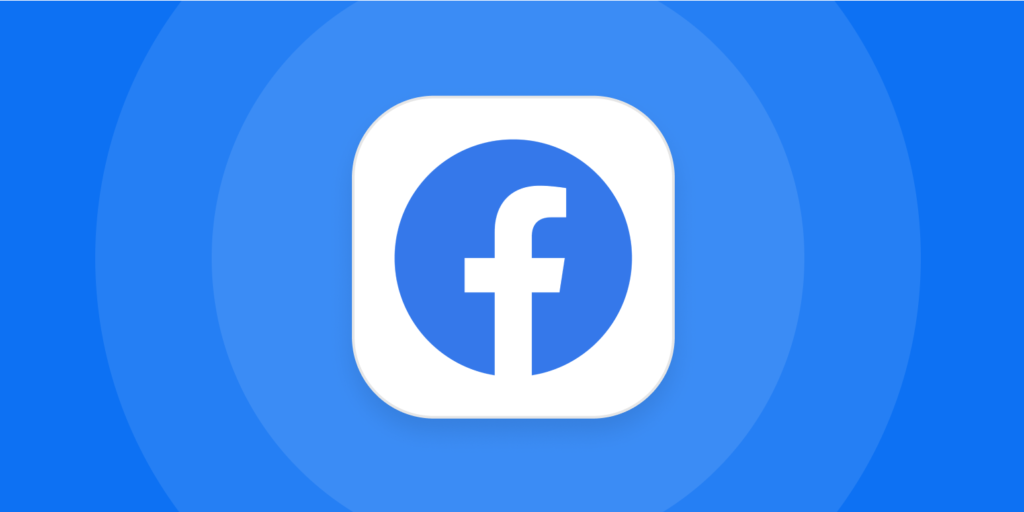 Facebook Business Page Tips for Optimization
Optimization is simply getting the best out of your Facebook business page.
The following steps will help you optimize your page for reach, engagement, and traffic. Let's begin, Take advantage of facebook chatbot.
1. Optimize for conversion using a call to action button
The reason you created a business page is to capture leads and turn them into paying customers. So, you must optimize your facebook business page to get you more leads.
On default, facebook will display an add a button call to action. You need to change it to what suit the purpose of creating the page in the first place.
There are varieties of a call to action to pick from. If you want them to book an appointment you select the "book you" option. And if you want your customers or visitors to contact you select "contact you" and pick from the drop-down.
As you can see your customers can message you, call you, sign up for your offer and also email you. Let's continue
You may want them to watch a video or read a blog post. If that's for you, you can select the "learn more " button. And pick from the options below.
I know what you are thinking right now. Hope, is there no way I can ask them to buy my product?.
Relax, that's where I'm going to next. If you have an e-commerce store, you can ask your visitors to shop with you. Simply select the "shop with you" option and choose the appropriate action that suits you.
lastly, if you are a developer or you have an app you want people to download, you can ask them to do that by selecting the download app option.
Always do A/B testing to know the call to action that works best for your business.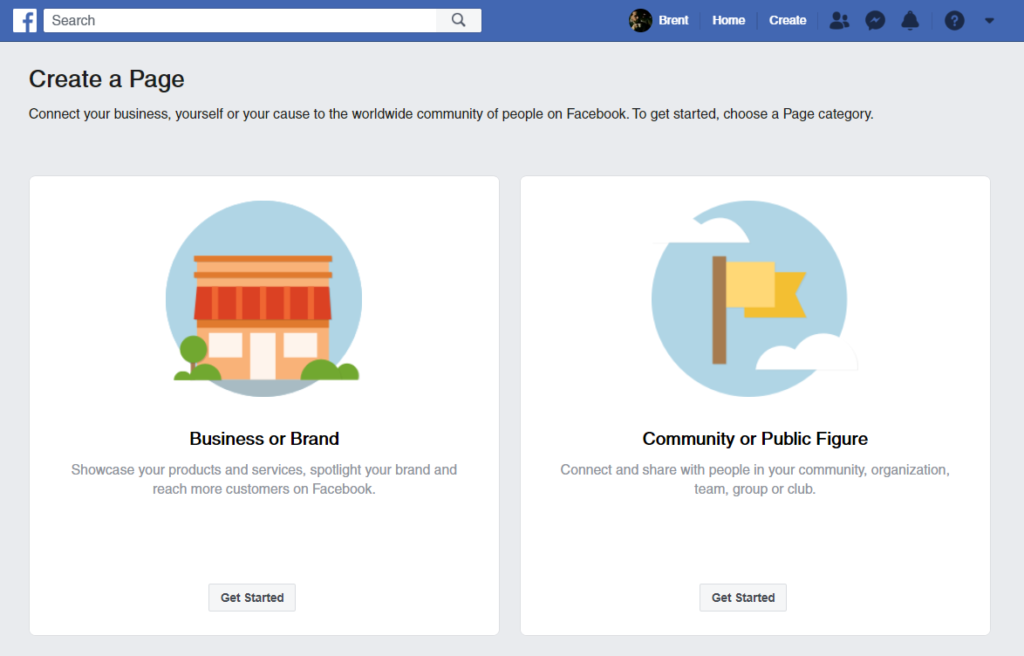 2. Add a pinned post
Let's say you have a top-performing content and you want anyone who visits your page to see it.
You can decide to pin the post to the top. This way when people visit your page they will easily see it. This feature is not limited to post only.
It could be an announcement, events even a webinar. Whatever may be the case, take advantage of "pinned post". Click on the three dots on the post. Let the one shown in the image below. A drop-down menu will follow. Hover to pin to top page and click that.
Abracadabra!!!, your post will be pinned to the top of your business page.
3. Use tabs and apps
Do you know there's a third-party app you can integrate with your Facebook business page? Apps like tabsite, MailChimp and other third-party apps can be added to your page. Hootsuite is also a good choice to add with your page.
This will enable you to schedule content publishing at different times.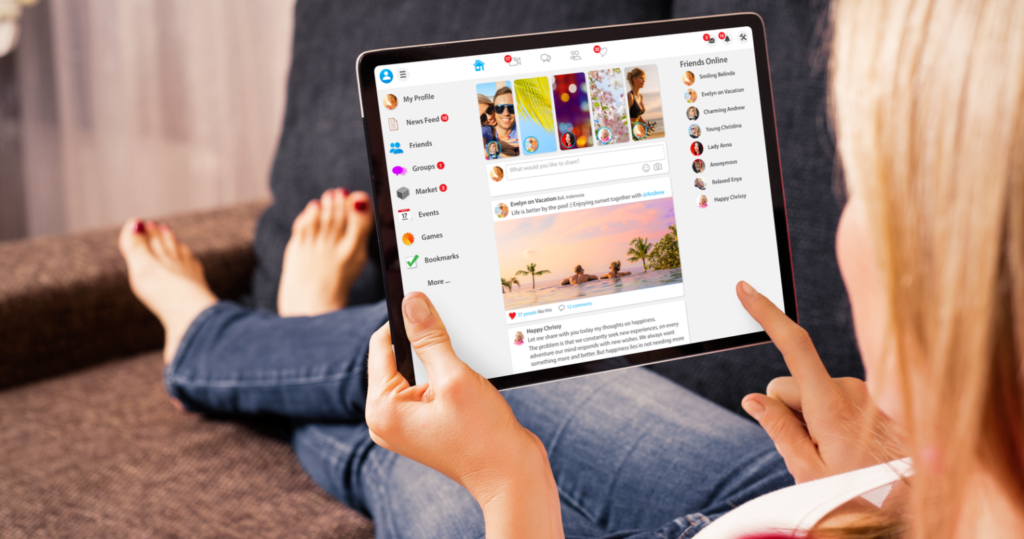 4. Like other business pages
Don't forget Facebook is all about networking.
Like other business pages that provide supplementary services and products. For example, If you sell fruit juice, you can like a business page that sells fridge.
That can be used to chill your fruit juice; You understand what I mean right? Let's ride on.
When you like other business pages you are increasing your network and that will help in promoting your page when running ads on facebook.
5. Take advantage of facebook page insights
The ability to know how people interact with your post and content can't be overemphasized. Facebook insights give you metrics to measure your overall performance.
It allows you to understand your audience. It segments audience data using demographic and engagement. Insight also helps you to know who has clicked on your call-to-action button, visited your website, download an ebook or app, etc.
It also shows you how many followers you have so far. You can take a look at your audience insight by hovering on the top panel to learn more.
You can track and measure your performance with the above metrics.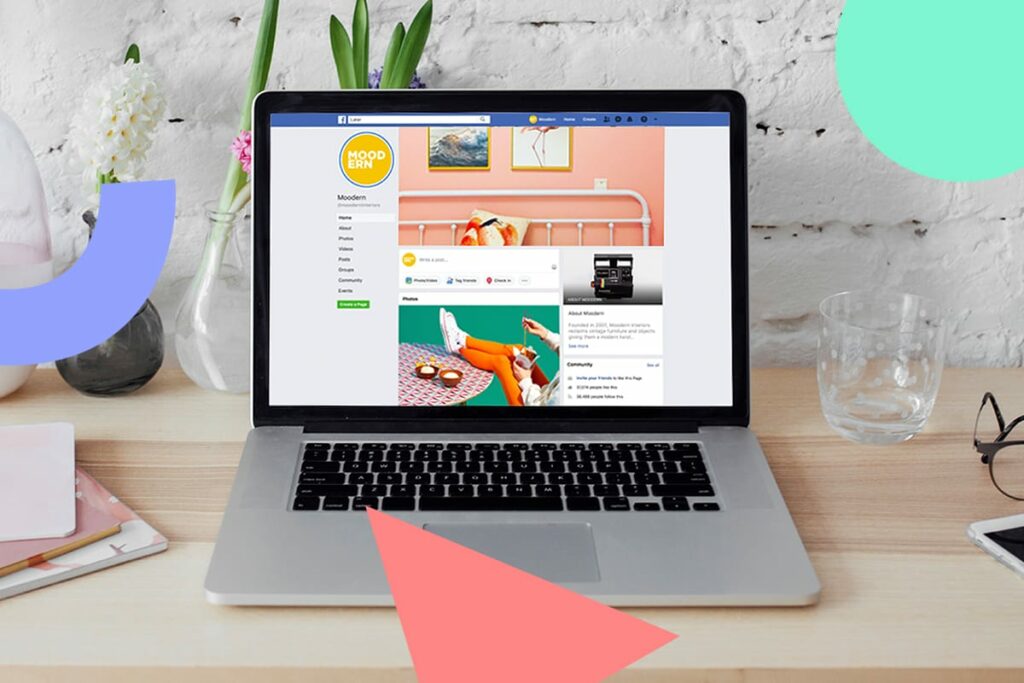 6. Update your settings on facebook business page
Form time to time, visit the settings section and update your profile. This is like the backstage of your page where a lot of administrative work is done.
You can select another admin and also utilize the cool features in the setting page to make your page easy for users to navigate and contact you.
7. Link to your Facebook page from your website and web pages
To give your page maximum exposure, always link to it whenever there is an opportunity to do so. A good place to start is to link to your page from your website. Ask people to follow you on facebook.
Remember the call-to-action, yes use it to get more likes and followers.
Conclusion
Now your facebook business page is up and running.
Take time in giving out valuable content. Because it will make your audience love you and your business.
Use an app like Hootsuite to schedule post and interact with your audience.
And take advantage of Facebook advertising to grow your audience.